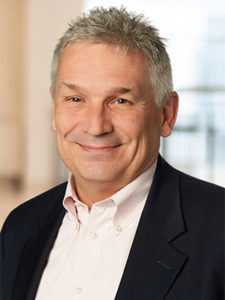 Renick is a managing director bringing more than 30 years of varied physician practice operations and financial accounting experience with a focus on provider and patient access, professional fee revenue cycle management and improvement, financial and budgeting processes and physician compensation plan development and/or redesign.
Renick routinely delivers multiple performance improvement initiatives simultaneously, leading to organizational transformation and financial improvement. He created a successful novel implementation approach to sustaining provider productivity gains through calibration, communication, capacity, compensation and culture, and regularly leads engagements specifically designed to improve professional fee revenue cycle performance. He facilitates physician led design of provider compensation plans and physician administrative pay plans.
Prior to joining Paragon, Renick served in leadership at Huron Healthcare and Navigant Consulting, where he was responsible for assessing opportunity and delivering performance improvement in physician enterprises. While serving in this leadership role, he developed a cost reduction methodology and approach to hospital-based providers (anesthesiology, radiology, hospitalists, emergency, pathology and intensivists).